Supper with Love: Vibrant, Delicious, and Comforting Plant-Forward and Pescatarian Recipes for Every Day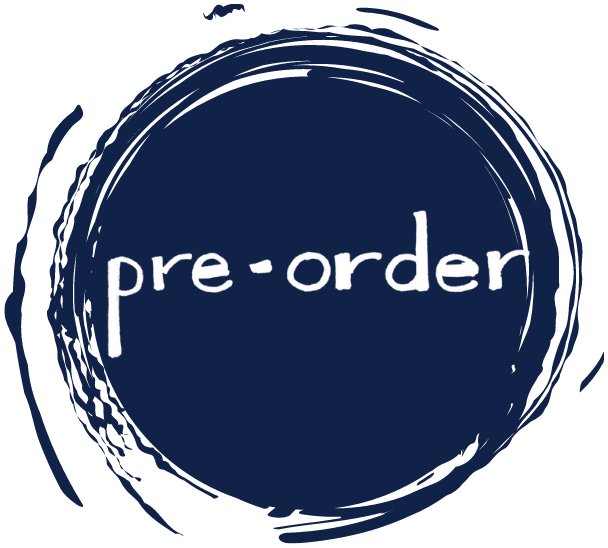 ---
Beloved Southern Instagrammer and food blogger Michelle Braxton's long awaited debut cookbook is filled with delectable comfort food recipes that are plant-forward and pescatarian, easy-to-prepare and flexible, made with wholesome and seasonal ingredients, all shared in her signature warm and welcoming style.
Michelle Braxton has always believed that the secret ingredient to any dish is love, and that the best part of any meal is the joy that comes with sharing food with the people you care about. She founded her blog Supper with Michelle as a way to celebrate vegetables and spread the joy and happiness she finds in plant-forward and pescatarian cooking. With over 85 recipes, Michelle shows just how simple, nourishing, and flavorful plant-forward meals can be.
In Supper with Love, Michelle shares her very personal journey of food, love, and life. With some of her favorite beautifully photographed recipes for vibrant and satisfying salads, soups, side dishes, sandwiches, bowls, brinners, and suppers, highlighting natural and in-season ingredients every step of the way. Bringing meatless twists to some classic comfort dishes, she crafts approachable, easy-to-prepare meals that are nourishing and crave-worthy. And as a firm believer in finding the food lifestyle that works best for you, she encourages readers to get into your groove and "freestyle it" by offering countless variations and substitutions for ingredients, ways to "veganize" recipes (if they aren't already vegan), recipe pairings, and creative ways to repurpose leftovers, so you can enjoy her recipes any way you want. From simple one-pot meals to Sunday suppers, there are recipes for every taste, mood, and schedule.
Though her passion for food was nurtured by her upbringing and childhood in Georgia, Michelle now finds inspiration in cuisines from all over the world. Readers will be inspired with innovative salads like the Strawberry & Halloumi Salad with Creamy Balsamic Dressing and Zesty Ranch Broccoli-Pasta Salad, crowd-pleasing sides like Loaded Smashed Potatoes and Baked Tomato Rice with Castelvetrano Olives, and because Michelle has been coined as the "soup queen"—wholesome soups like Sunshine Dal and blog favorite… Vegetarian Zuppa Toscana, and hearty entrees like the Sunday Night Vegetable Pot Pie and Kitchen Sink Enchilada Casserole.
Supper with Love makes eating your veggies fun, nutritious, and delicious. Whether you're a vegetarian or an omnivore, a savvy home chef or a total beginner, or looking to feed one hungry mouth or a whole table's worth, these recipes will not only satisfy, but feed your body and soul. So, pull up a chair, because you're invited for supper!
BIO
Michelle Braxton creates, cooks, and photographs recipes for her popular plant-forward and pescatarian-friendly blog Supper with Michelle. A firm believer in balance for both food and life, Michelle strives to incorporate as many fresh, seasonal, and natural ingredients as possible into her dishes. Preparing every meal with love, Michelle hopes that by sharing her veggie-enthusiastic recipes with the world, others can in return share them with their friends and family and pass on a little bit of that love, too. She lives in Atlanta, Georgia.
REVIEWS
Opening Supper with Love is like a warm embrace from Michelle herself! It's filled with drool-worthy, creative recipes and the joy in her food is evident. I want to cook my way through every single page! This book is a new favorite on my shelf and I highly recommend it for yours." — Sonja Overhiser, cookbook author and founder of A Couple Cooks
"The encouragement and guidance at every step in this collection of recipes is genuine and so appreciated. Michelle's vibrant, nourishing, and comforting food universe is one that I want to live in forever. Salads are hearty and generous, soups revive and soothe to the core, and veg-heavy mains shine with clever tips and an undeniably abundant cooking style that grows from a place of true love." — Laura Wright, author of The First Mess Cookbook
"It's the realness for me! Vibrant and joyful, just like Michelle. Supper with Love overflows with a kaleidoscope of colorful recipes, heartwarming stories, and striking food photography that uplifts and inspires. Well balanced family recipes like Sunshine Dal, I Love You Bowls, and Sunday Night Vegetable Pot Pie switch up familiar favorites while keeping flavor the top priority. Michelle's encouraging tone, practical advice, and alternative options are anchored by her sincere love for others, empowering home cooks of all skill levels on their sustainable eating journey. There's something for everyone in Supper with Love; it's as refreshing as it gets." — Dale Gray, creator of The Daley Plate and author of South of Somewhere 
"Michelle's cookbook Supper with Love is filled with wholesome and imaginative recipes that celebrate vegetables and the many ways they can enrich our daily meals. This book had me eagerly anticipating my next visit to the farmers market because every plant-forward and pescetarian dish conveys the passion she poured into it. Innovative recipes like Caesar Salad-Stuffed Potatoes and Smokey Collard Green Chowder masterfully showcase the versatility of familiar ingredients we all know and love. Michelle's culinary approach strikes a balance between being relatable and exhilarating." — Jocelyn Delk Adams, award winning author of Grandbaby Cakes and Everyday Grand: Soulful Recipes for Celebrating Life's Big and Small Moments
"Michelle's debut cookbook Supper with Love is absolutely stunning and heartwarming. Her beautiful soul comes through via her cookbook. Filled with cozy, approachable, and adaptable recipes, the cookbook is mega plant-forward, filled with nutritious, mouthwatering foods. The little nuances like "Freestyle It" and "Veganize It" give the reader the freedom to adapt the recipe to their liking. The vibrant and colorful photography will entice you to make the recipes from front to the back! Oh, and Michelle shares her playlist that you can listen to while cooking! This one's a keeper that you'll use, time and again in your kitchen."  -- Amisha Gurbani, recipe developer and food blogger of the Jam Lab, and author of Mumbai Modern
"Be ready to fall completely in love with Supper with Love. Michelle's cookbook is filled with the most deliciously vibrant, plant- forward, and pescatarian recipes. Dishes that are food for the soul! And a cookbook that will have a special place in your kitchen and your heart." -- Diala Canelo, creator and author of Diala's Kitchen and food photographer
"I think how you cook is a reflection of who you are, and this book is a true ray of sunshine. If Michelle's bright smile throughout the pages doesn't fill your spirit, the vibrant and deeply nourishing recipes she pours herself into surely will. Everything in here is packed with goodness." -- Jerrelle Guy, author of Black Girl Baking and founder of CFB Kitchen
"If you love veggies (or want to love veggies), Supper with Love belongs in your kitchen. Michelle is an expert at finding simple, creative ways to prepare vegetables that are packed with flavor. You won't be able to get enough!" -- Jeanine Donofrio, New York Times bestselling author of Love & Lemons Simple Feel Good Food
[H]  Harvest Publications  /  January 16, 2024
1.0 lbs 240 pages